GreenCar signed a strategic MOU with Supermove for discussing the future mobility solutions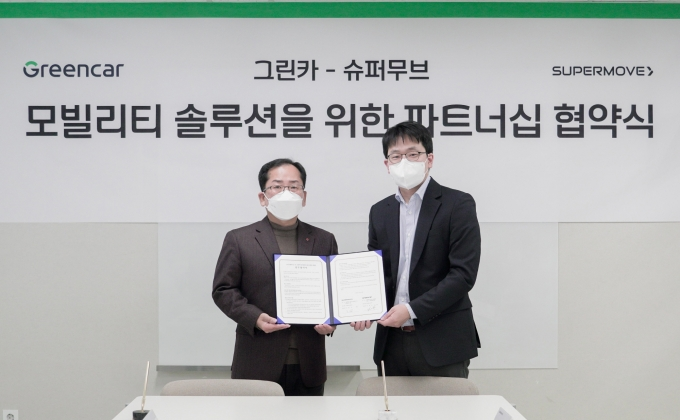 (GreenCar)

Green Car, Lotte Rental's car-sharing brand, announced that it has signed a strategic memorandum of understanding (MOU) with Supermove, a mobility platform, and cooperates to seek mobility solutions.
With the MOU, Green Car plans to provide the car sharing vouchers to Supermove customers who use Superpass. Superpass is the Korea's first monthly mobility subscription service which offers various subscription services from subways to E-scooters.
Green Car expects Superpass customers to get more convenience by expanding the range of mobility service which was previously limited to transportations, e-scooters, bicycles and taxis to the car-sharing area.
Through this MOU, the two companies agreed to cooperate each other in sharing car sharing services, connecting integrated mobility platforms, sharing marketing partnerships and big data for mobility in order to get new business opportunities by combining car-sharing and integrated mobility services.
2022.03.21 Money S
https://moneys.mt.co.kr/news/mwView.php?no=2022032115348022945