Supermove, "We will provide better mobility experience by connecting all the daily mobilities."
관리자
29 Dec 2022
Views 118
(Supermove)
Supermove(CEO Cho Yong-sung) provides a life mobility platform that connects people to public transportations. Supermove CEO Cho Young-sung said "Our goal is to make easy and efficient moving to the destination with Supermove. From subways and buses to the future mobilities like autonomous robot taxis and UAM, we will offer a better mobility experience by connecting all the daily mobilities together."
Q. What are the products and services of Supermove?
- We are currently operating a multi-modal mobility service called 'Supermove' in the metropolitan area. It's an integrated mobility service which that allows users who take the subway or bus daily to use taxis, e-scooters, bicycles and carsharing at once. In addition, a monthly subscription transportation pass 'Superpass' is on sale. People can take various means of transportations more conveniently and economically via 'Supermove' and 'Superpass'.
Q. What's the special feature of Supermove?
- The 'Superpass', a monthly subscription transportation pass, allows you to ride unlimited public transportation in Seoul or Gyeonggi for 70,000~100,000 won per a month. It also provides shared e-scooter, car sharing and taxi vouchers so that people can save their transportation costs. Also, it can be a convenient mobility subscription with a one-time purchase. Moreover, we have developed various patented technologies that provide accurate transportation information and offer the accurate route optimization. Especially, we have developed Seoul's first real-time bus location service these days. The service is being well-received from Seoul bus riders.
Q. What motivated you to start a startup?
- 'Supermove' started as an in-house startup of Hyundai Motor Group. I was originally an IT researcher who was developing vehicles at Hyundai Mobis. When I was only focusing on technologies that could make vehicles well, I saw that mobility platform services such as Uber and Lift were growing rapidly. I thought that the global mobility industry was moving from manufacturing to service platform. Naturally, I was convinced to create a mobility platform service, and at that moment, I finally founded the company after 2 years of in-house venture program incubation.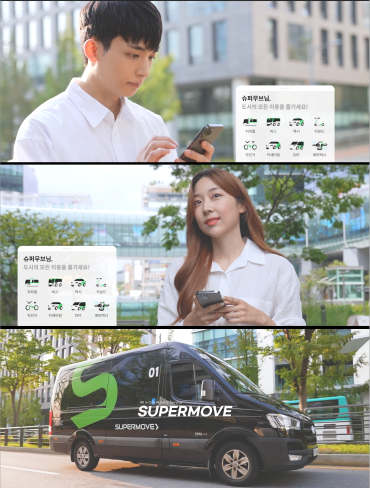 (Supermove)
Q. Is there anything memorable after founding the startup?
- There are a few memorable things to remember. First, the day the monthly subscription pass 'Superpass' was first sold and when the first Superpass user left a good comment that it's a good product and service. And, when I ran into a user who use 'Supermove', I was so glad and curious to watch how the person use it. As a CEO of startup, I face hardships every week, every month but I'm getting over it by thinking 'oh, it's easier than before.'
Q. How did you feel about participating in the 2022 Global Corporate Collaboration Program and the results achieved through it?
- Through the global corporate collaboration program, 'Korea University Sejong Campus Research and Business Team' and 'Nvidia' provide unstinting support, helping us to develop and commercialize technologies. In particular, deep learning and artificial intelligence technology education and technical support from NVIDIA Deep Learning Institute help to reduce trial and error in developing and upgrading our AI-based route search technology and to reflect the latest technologies.
Q. What are your future plans and goal?
- Now, 'Supermove' grows every day with new challenges, trial and error. The business goal is to launch the personal mobility service and on-demand mobility service in the next year. Also, expanding wide area service technology for nationwide service and advancing AI-based pathfinding technology are another goal. Personally, I would like to go on a long vacation that I have not been able to go since I have run a startup business.
Q. What do you want to say to the readers?
- What you want to do and what you are doing are the same, I think it's a pleasant and rewarding life as itself. If you are dreaming of starting your own business, many opportunities and possibilities are open. Also, you can meet people who have the same dream like you, so please try it.
2022.12.12 IT-b